The IAM/Boeing Joint Apprenticeship Committee accepts applications for new apprentices throughout the year as new positions are identified. Boeing employees and Non-Boeing interested parties are welcome to apply.
All Boeing and non-Boeing candidates may apply for open positions that are posted through the Boeing Global Staffing on-line requisition system at http://www.boeing.com/careers during the advertised application acceptance period. Applicant minimum qualification requirements will be clearly stated on the requisitions. Individuals who do not meet minimum the qualifications will receive an auto-notice encouraging then to apply when the minimum requirements have been met. Applicants may apply for one or more apprenticeship program.
All applicants for an apprenticeship must be at least 18 years of age; be eligible for hire or rehire at Boeing; have never been enrolled in or completed an IAM/Boeing Joint Apprenticeship program; be a high school graduate or the equivalent; have US person status; meet specific defined vocational training or trade related work experience requirements for the apprenticeship program being applied for; and be able to perform the physical requirements of the apprenticeship. For the Industrial Electronic Maintenance Technician Program applicants must be able to distinguish between primary colors.
All applicants must complete an Assessment or course within the last 5 years at their local Washington State community or technical college. The applicant must have minimum placement results or course completion as follows: Math Intermediate Algebra, English 90. An Assessment may be completed prior to the time of application, but no later than 14 days following a request for document verification.
Here is the Preparing for an Apprenticeship packet for current and future applicants.
This PrepPack contains all of the requirements that must be met in order to apply.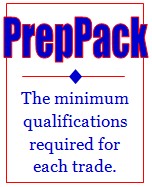 Help and Guidance
Current Boeing employees and eligible former Boeing employees may receive help with the application process by scheduling an appointment with a Joint Programs Career Advisor. Boeing does not provide advising services to non-Boeing candidates.

Boeing Global Staffing will serve as the impartial party, not associated with the Apprenticeship program, to review applicants for each trade and recommend qualified candidates to the Apprenticeship Committee for interviews. Structured interviews and candidate rankings will be performed by interview committees. Candidates will be selected from each interviewed trade and recommended for inclusion in the Apprenticeship program. Interviewed candidates who are not selected for current openings may reapply during the next application acceptance period. Both current Boeing employees and those not employed at Boeing are welcome to apply. However, please note that only Boeing Global Staffing has the authority to hire employees. All non-Boeing applicants must be eligible for hire or rehire at Boeing.

Additional Questions? Please read this Frequently Asked Questions document for additional help.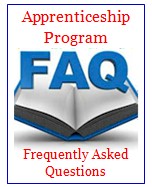 The IAM/Boeing Standards of Apprenticeship define the rules and regulations of our apprenticeship program.
Don't wait until the next application period is advertised before working toward qualification - start today!